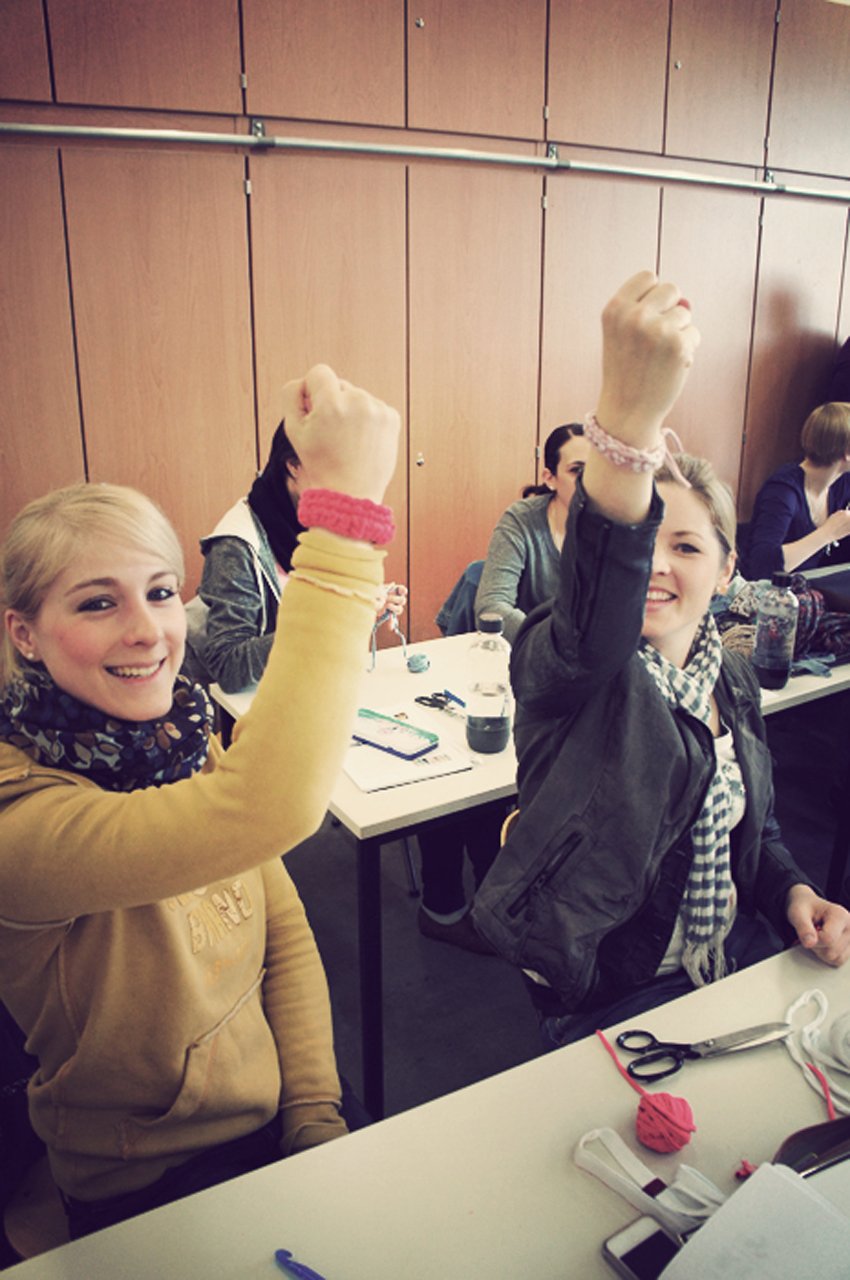 A practical seminar I am giving from spring until summer 2013:
where? … at the faculty for Fashion & Textile Sciences / University of Education (Heidelberg)
about what? … we practice traditional TEXTILE TECHNIQUES
and learn about modern interpretations in conteporary art & design
who is it for? … students who will become school teachers specialized on fashion & textiles:
The course is designed as a creative think tank on various crafting methods, like e.g.:
KNITTING, CROCHETING, STITCHING, HAND PRINTING, SEWING, PATCHWORKING and QUILTING,
including trend topics like DIY, Recycling & Upcycling.
The students get instructed about each crafting technique step-by-step, they learn about the history, the development and about modern interpretations in today's fashion & texile industry.
The seminars are interactive sessions in which the students both learn new crafting & design methods AND practise their personal teaching skills by realizing own projects with fellow students.
Furthermore I give introductions into fashion & textile technologies like e.g. pattern making and sewing basics.
With my background in TREND FORECASTING for the fashion & textile industry
I believe it is both important and inspiring to translate textile & fashion traditions into the present.
If you succeed to inspire and surprise people, they will be eager to learn.
Eager to learn something new, to make a technique their own.
As a tool to express themselves.
(complete name of the seminar:
Sommersemester 2013:"Kultur, Technik und Didaktik der Fertigung und Gestaltung textiler Objekte und Bekleidung")