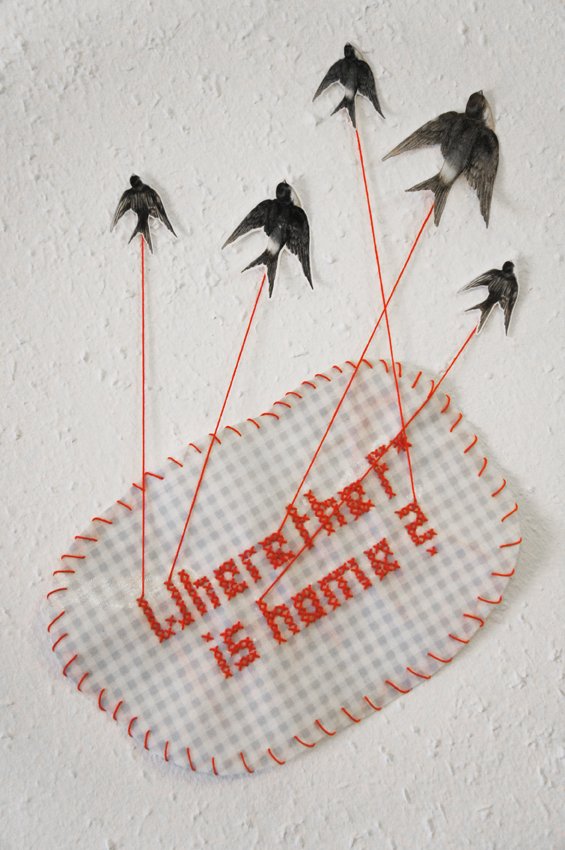 "heimat 2.0"
a workshop about GUERILLA CRAFTING and the concept of "home"
which I gave during the festival Alternativer Frühling 2013 (Heidelberg).
The day started with a trend presentation on the topic of Guerilla Stitching & Yarn Bombing.
After getting inspired by the work of contemporary artists and guerilla crafting activists
the participants learned different Guerilla Stitching techniques & tools.
A creative brainstorming was held to collect memories and images
around the concepts of heimat & home.
Finally each participant was invited to develop his or her own texile statement
on the topic of heimat 2.0,
– a personal commentary about what the idea of "home" means today.
(artwork below: "heimat para llevar" by Ana Pérez)
A big thanks to all participants for their creative actions,
for sharing their personal memories, ideas and insights with all of us!